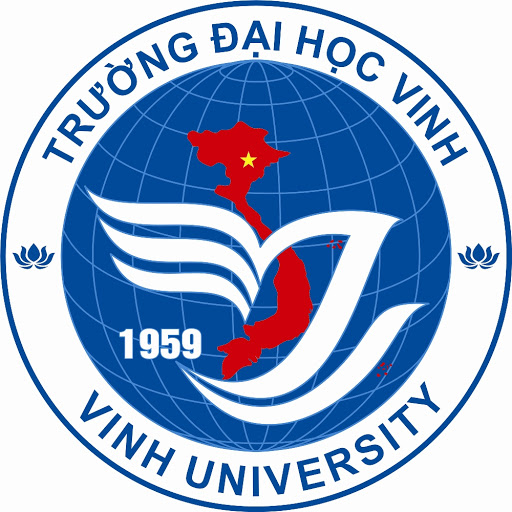 Vinh University
182 Le Duan Street, Vinh city, Nghe An Province, Vietnam
VINH UNIVERSITY IN BRIEF
Vinh University is located in the heart of Vinh City, Nghe An Province, in central Vietnam. The University was first established in 1959 as Vinh Teacher Training College. Since its creation, Vinh University has become a major centre for education, training, and scientific research in Vietnam. The University attempts to train students to become dynamic, creative, and achieve excellence in both academic knowledge and social understanding, to meet the needs of today's society. It has a combined enrolment of 40,000 students shared between two campuses and 12 teaching and research departments/schools. With about 1,053 staff among them 707 lecturers, 63 professors and associate professors, and 272 doctors, Vinh University is responsible for training 50 undergraduate majors, 37 master majors, and 17 doctoral majors. One practical school including Kindergarten, Primary and Middle School; one Gifted Student High-School, and one representative office in Ho Chi Minh-City are also its active components. Vinh University with a training scale of 40,000 students is considered as one of the most prestigious Vietnamese universities. Thus it was recognized as an important centre for education, scientific research, and technology exchanges not only in Northern Central Vietnam but also nationwide, notably as one of sixteen key universities of Vietnam in 2011 according to the development policy by the Prime Minister of Vietnam.
With its goal to make itself a national key university and to develop some majors in international standards, Vinh University has become one of the leading places to build the youth's future.
Vinh University has five campuses with an area of 286.3 hectares and it is home to 12 training departments/schools, two schools for general education, and 22 administrative departments, institutes, and centres.
Vinh University has been honoured with many valuable distinctions such as Second ranking Labour Medal (1979), First ranking Labour Medal (1992), Third ranking Independence Medal (1995), Second ranking Independence Medal (2001), Title of Labour Hero (2004), Excellent competition banner by Vietnamese government (2007), Friendship Medal by the President of Lao PDR (2009, 2011), Third ranking Labour Medal by Lao PDR (2019).
Vinh University's Labour Union was conferred the Third ranking Labour Medal (2000), the Second ranking Labour Medal (2006); its Youth Union also got the Certificate of Merit by the Prime Minister and the Third ranking Labour Medal by the president of SR. Vietnam in 2006.
On July 11, 2011, Deputy Prime Minister Nguyen Thien Nhan signed the official correspondence No 1136/TTg-KGVX on the addition of Vinh University to key university project of the Vietnamese Government.
Located in a city of about 440,000 inhabitants and mindful of its long-standing academic tradition while resolutely looking to the future, Vinh University manages to strike a careful balance between scientific excellence and quality of life on campus.
FACTS AND FIGURES
Vinh University is home to:
13 training departments/schools
02 Schools for general education: High School for Gifted Students, School for Pedagogical Practices
22 administrative departments, institutes, centres and stations
02 representative offices
1,053 faculty and staff
55 undergraduate programmes
37 graduate programmes
17 doctoral programmes
Programs
| NO | PROGRAM | DURATION | DEGREE | TUITION FEE | INFORMATION |
| --- | --- | --- | --- | --- | --- |
| {{((page-1) * page_size) + $index + 1}} | {{ item.Name }} | {{ item.duration.Name }} year | {{ item.degreeTraining.Name }} | {{ item.TuitionFeeMain | formatPrice }} | DETAIL |