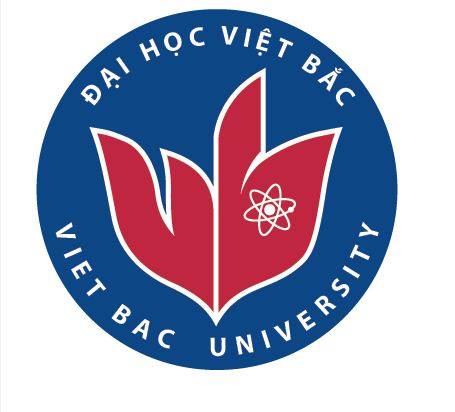 Viet Bac University
Đồng Bẩm Ward - Thái Nguyên city - Thái Nguyên province

          Viet Bac University is a multi-disciplinary, non-profit university, with a mission to train high quality human resources, deploy scientific research and technology transfer to meet the requirements of economic development. The country's socio-economy, integrating with higher education in the region and the world.Viet Bac University is located in the center of Thai Nguyen City - one of the 3 largest training centers of Vietnam. The school has an area of ​​40 hectares with full facilities for training and scientific research, including lecture halls, libraries, practice workshops, internships, laboratorieswith modern equipment to meet the needs of teaching and scientific research, sports and entertainment areas.

Training field: The University has 08 training disciplines including:
1. Mechanical engineering
2. Electrical - electronic engineering
3. Information technology

4. Computer network and data communication
5. Accounting
6. Business Administration.
7. Korean Language.
8. English Language.
Programs
| NO | PROGRAM | DURATION | DEGREE | TUITION FEE | INFORMATION |
| --- | --- | --- | --- | --- | --- |
| {{((page-1) * page_size) + $index + 1}} | {{ item.Name }} | {{ item.duration.Name }} year | {{ item.degreeTraining.Name }} | {{ item.TuitionFeeMain | formatPrice }} | DETAIL |