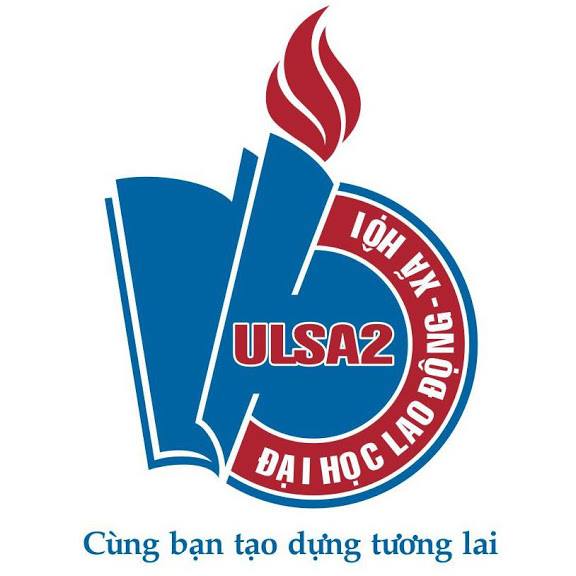 University of Labour and Social Affair Campus 2 (Ho Chi Minh City)
1018 To Ky St., Tan Chanh Hiep Ward, District 12, Ho Chi Minh City
Under the higher education system, University of Labour & Social Affairs (ULSA2) is a public University with a nearly 45-years history of development. The large campus of ULSA2 surrounded by beautiful greenery consists of several modern equipped classrooms and facilities, enabling to satisfy the need of teaching and studying from students and lecturers with high qualification, enthusiasm, and rich experience.
With the motto: together build your future, ULSA2 aims at supporting learners to develop a strategic career plan for success.
SCIENTIFIC RESEARCH AND CONFERENCES
For years, we have been hosting and joining mutual research, international conferences, training courses, seminars in close, cooperative partnerships with universities, organizations and other partners from the USA, the UK, Russia, Singapore, France, Sweden, Japan, Korea, Taiwan, Germany, etc.
EDUCATIONAL AND EXCHANGE PROGRAMMES
ULSA2 have to implement academician, teacher, and student exchange program for single visits, summer institutes, and short courses from Korea, Hongkong, Singapore, India, Sweden, the USA. There is also transitional master's program in Social Work with Philippine Women's University. Besides, there are capacity-building projects for staff and teachers through mutual exchanges and visits.
SOCIAL PROGRAMS AND PROJECTS
One unique international cooperation of ULSA2 is about social programs and projects, including "Educational Rehabilitation for Persons with Disabilities", "Community Based Rehabilitation for PWDs" with Caritas - Germany (about 15 year partnership), "Capacityy Building for Psychological Services to HIV?AIDS Affected Children through Direct Services & Social Work Training" with Worldwide Orphans Fundation, "Family Development" with Enfants.Et.Development-France, "Capacity Buiding Trainingfor Social Workers and Teachers" with Fei Yue Family Service Centre - SIngapore. Nowadays, we are focusing on piloting the best practice and model of service delivery or capacity building with a broader range a partners.
Programs
| NO | PROGRAM | DURATION | DEGREE | TUITION FEE | INFORMATION |
| --- | --- | --- | --- | --- | --- |
| {{((page-1) * page_size) + $index + 1}} | {{ item.Name }} | {{ item.duration.Name }} year | {{ item.degreeTraining.Name }} | {{ item.TuitionFeeMain | formatPrice }} | DETAIL |