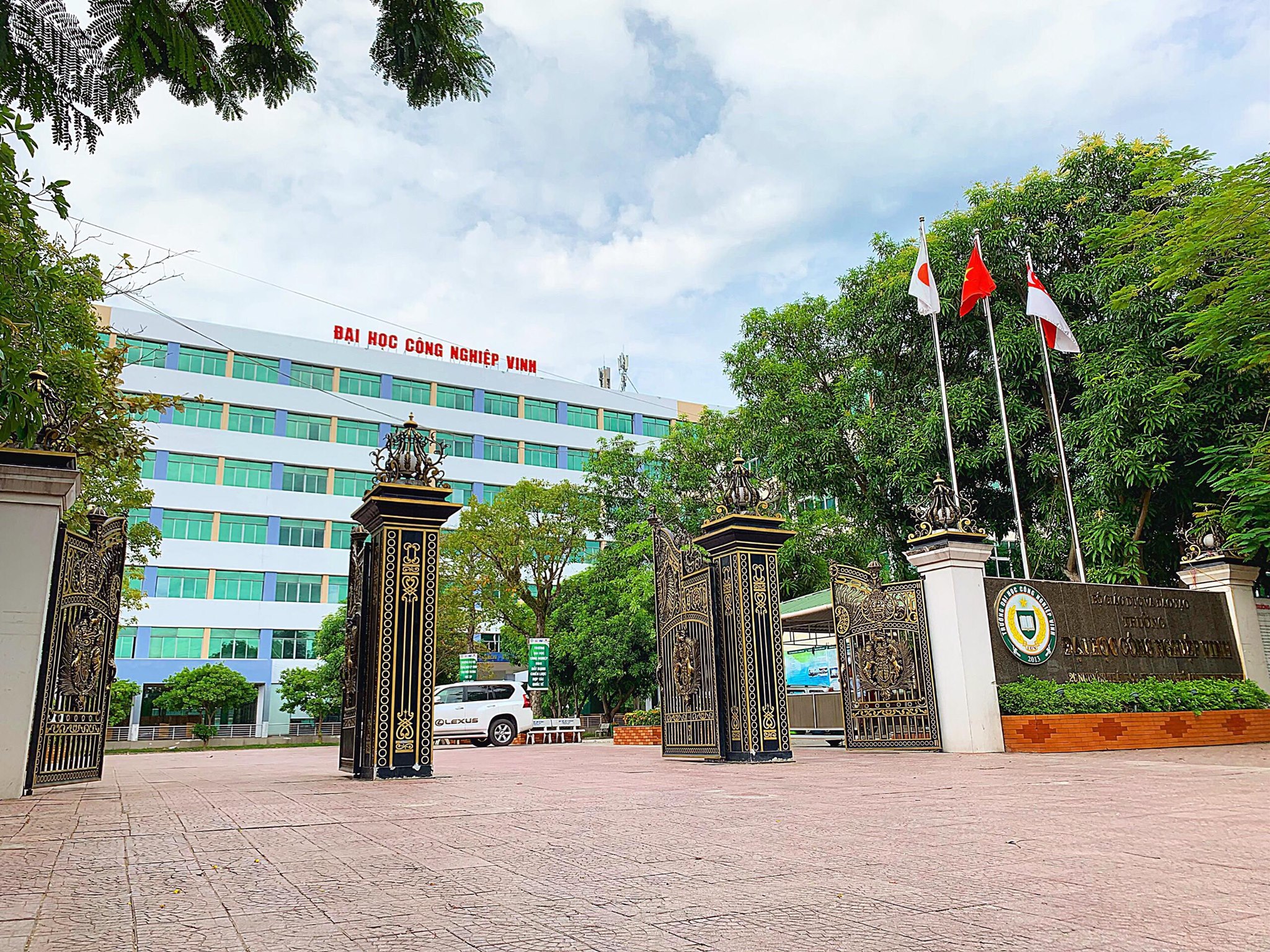 Industrial University of Vinh
No 26 - Nguyen Thai Hoc Street - Vinh City - Nghe An Province - Vietnam
IUV formerly as a training institution among 7 campuses of IUH, after 6 years of education and building university infrastructure, lecturer, staff members, brand name … on 12th Jun 2013, Prime Minister already signed the Decision no. 920/QD-TTg that issued the establishment of IUV. This result was obtained from the hard effort and great determination of investors, the support of Government, Ministry of Education and Training, governmental departments and agencies as well as the hard work and dedication of the university's lecturers and staff members. Until now, after 7 year of operation, IUV has been continuously grown, worthy as the reputable university, partly contributing to the education that supplies the high-quality human resources for Nghe An province and the Middle region.
Mission: IUV is a university that has a mission providing for society the good results from the education, scientific research, consultancy, application and technology transfer to serve for the industrialization and modernization of Vietnam under the international integration circumstance.
Vision: Become the university offering diversified training courses at diversified levels that towards the application potential directions, having high reputation and quality education, reaching the national, regional and international standards in order to contribute for the social - economic development of our country.
Motto: COOPERATION - STANDARD - PRACTICALITY - HUMANITY
Fact and figures:
* IUV has 125 staff, faculty lecturers including 8 Professors – Associated Professors – Sci. Doctors; 16 Doctors, 71 Masters and 22 Bachelors. IUV also coordinates with many lecturers having required qualifications under visiting teachers. We offer various training forms: fulltime, transfer from colleges, vocational trainings… for different majors.
Contact information: Address: No.26, Nguyen Thai Hoc Street, Vinh city, Nghe An province, Vietnam.
Tel: (84.0238).3535 232 * Email: congnghiepvinh@gmail.com Website: www.iuv.edu.vn
Facebook: https://www.facebook.com/dhcnvinh/
Programs
| NO | PROGRAM | DURATION | DEGREE | TUITION FEE | INFORMATION |
| --- | --- | --- | --- | --- | --- |
| {{((page-1) * page_size) + $index + 1}} | {{ item.Name }} | {{ item.duration.Name }} year | {{ item.degreeTraining.Name }} | {{ item.TuitionFeeMain | formatPrice }} | DETAIL |