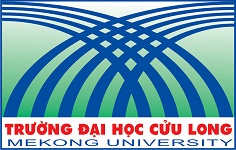 University of Cuu Long
Quốc lộ 1A, xã Phú Quới, huyện Long Hồ, tỉnh Vĩnh Long
University of Cuu Long (UCL) is a multi-disciplinary university that is responsible for training and providing high-quality human resources to meet social needs. It is a center for researching, transferring technology and exchanging cultures in the Mekong Delta region and in the country, serving for industrialization, modernization, and international integration.
UCL has provided training services in 4 fields: Economics – Science and Technology – Social sciences and Humanities- Health. Up to now, UCL has 22 undergraduate majors and 5 postgraduate majors.
After 20 years of founding and developing, UCL has over 21.000 students receiving Bachelor degrees and 550 students receiving Master degrees.
UCL with over 22 hectares including a 980MW solar energy plant, a seedling farm (Nong Trang island), a drinking water bottling plant, a working area for its staff, classrooms, labs, electronic library with fully-equipped high-quality equipment and devices for learning and resources. Synchronous computer network system uses the advanced software with free wide range wi-fi network. In addition, the UCL also has guest houses, cafeteria, sport yard, and other entertainment activities for students and its staff.
Programs
| NO | PROGRAM | DURATION | DEGREE | TUITION FEE | INFORMATION |
| --- | --- | --- | --- | --- | --- |
| {{((page-1) * page_size) + $index + 1}} | {{ item.Name }} | {{ item.duration.Name }} year | {{ item.degreeTraining.Name }} | {{ item.TuitionFeeMain | formatPrice }} | DETAIL |