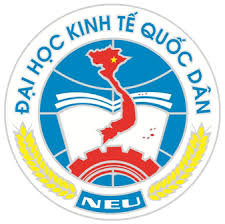 National Economics University
207 Giai Phong Road, Hai Ba Trung District, Hanoi
Founded in 1956, National Economics University is one of the leading universities in Economics, Public Management, and Business Administration in Vietnam. Throughout the establishment and development, we always keep our proud position as:
1. Top-quality economic and business institutions in Vietnam
We place a high priority on the quality of teaching and the employment preparation for students in an increasingly competitive environment. With over 1236 faculty members and staffs including 16 professors, 139 associate professors, 185 Ph.Ds and 423 masters, NEU currently offers training to nearly 45,000 students annually at Bachelor, Master and Phd levels
2. A prestigious center for economic research
We are chairing a network of more than 40 universities in Vietnam in economics and business administration. Our university has become an important hub for academic exchange domestically and internationally.
3. A consulting center in economic and management
NEU is a prestigious research and consultation center with its extended academic publications and consulting works to the government, non-governmental organizations on policy making and to the business community on strategic development.
Programs
| NO | PROGRAM | DURATION | DEGREE | TUITION FEE | INFORMATION |
| --- | --- | --- | --- | --- | --- |
| {{((page-1) * page_size) + $index + 1}} | {{ item.Name }} | {{ item.duration.Name }} year | {{ item.degreeTraining.Name }} | {{ item.TuitionFeeMain | formatPrice }} | DETAIL |