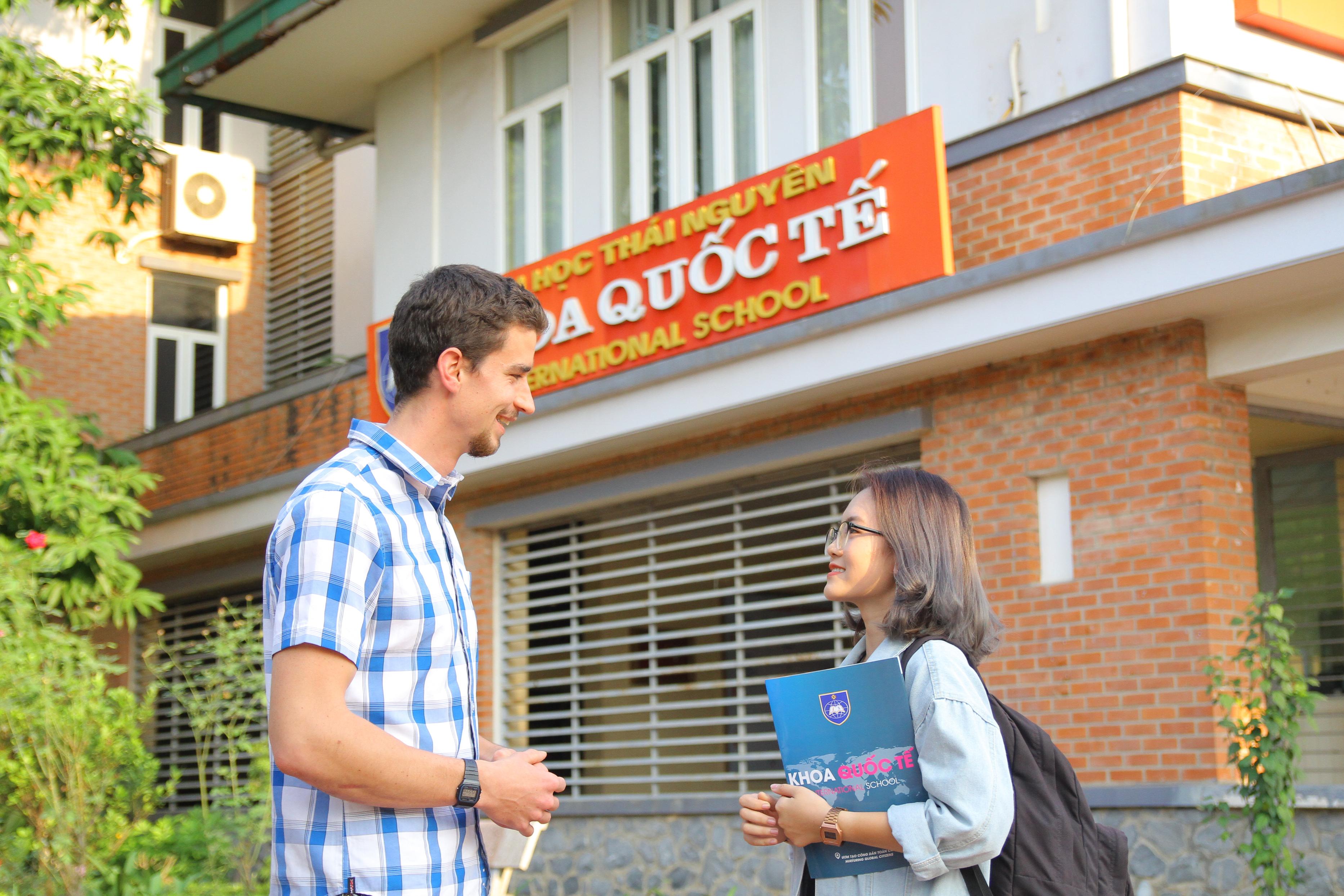 International Scholl - University of Thai Nguyen
Tan Thinh ward, Thai Nguyen city, Thai Nguyen province
International School (IS-TNU) is a Thai Nguyen University (TNU)'s academic institution wich is mandated to provide high quality academic programs on different levels on the fields of Economics, Management, Social Sciences, Life Science and Environment Managements. IS-TNU is known for:
a) Adanced education programs offered: 4 programs imported from Manchester Metropolitan University and De Montfort Univeristy, UK.
b) 30% of the courses delivered by professors and scholars from pretigious univeristies in the world.
c) Facilities
Classrooms of international standards with touch – screen computer, overhead projectors, smart TV, Hi – end sound system, high speed internet, ect. All classrooms equipped with airconditioners, electic fans and lighting system.
d) Library
The area of 10,000m2, the largest and most modern library in the North of Viet Nam; Great hall with over 1000 seats; Equipped with multimedia devices, specialized and reference books; More than 400 modern computers with high speed internet connection.
d) Student activities
As one the best members of TNU in providing and organizing extracurricular activities, ISTNU regularly organizes: Conferences, seminars, workshops hosted and co – hosted by internationally recognized speakers and presenters; Cultural festivals and activities like: ASEAN Culture Festival; Halloween; Korean Cultural; Student clubs like: Start- Up club, English club; Dance club…
e) Dormitory
Highly secured and relatively modern dormitory provides students with comfortable rooms wich can accommodate 4-6 students and are equipped with beds, wardrobes, ceiling fans, lighting system, high speed internet (wifi) and toilets with washing area, shower, faucets, and waster heater.
Programs
| NO | PROGRAM | DURATION | DEGREE | TUITION FEE | INFORMATION |
| --- | --- | --- | --- | --- | --- |
| {{((page-1) * page_size) + $index + 1}} | {{ item.Name }} | {{ item.duration.Name }} year | {{ item.degreeTraining.Name }} | {{ item.TuitionFeeMain | formatPrice }} | DETAIL |