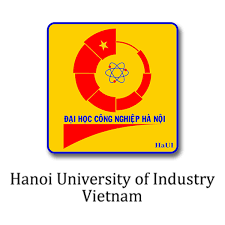 Hanoi University of Industry
Headquarters: Number 298, Cau Dien street, Bac Tu Liem distric, Ha Noi
Hanoi University of Industry (HaUI) is a public university under the Ministry of Industry and Trade with a longstanding tradition in training human resources in the fields of engineering and economics. HaUI which was officially founded by the merger of Hanoi Vocational School (established in 1898) and Hai Phong Vocational School (established in 1913) is always considered as one of the key universities in technical and vocational training in Vietnam.
Through over 122 years of building and development, HaUI continues to affirm its reputation and position as the leading university in Vietnam providing training in many majors, types, and levels. The University currently has more than 1,500 staff and lecturers with 07 functional departments, 13 faculties, 10 training centers, 07 service centers, 01 research institute and 01 enterprise. The scale of annual enrolment is approx 7,000 students - The training scale of over 30,000 postgraduate and undergraduate students in 37 majors.
FACILITIES
HaUI has 3 campuses with the total area of nearly 50 ha with 369 lecture halls, 50 computer labs, 48 modern foreign language classrooms, 10 laboratories, 135 workshops, multi-purpose gymnasiums, tennis courts, and stadiums with modern and synchronous equipment to ensure training quality, learning environment and production safety.
Study and research support: The Center for Information and Library with a wide range of reading rooms with different functions offer a collection of approximately 400.000 titles both domestic and foreign. HaUI e-library is one of the largest and most modern one in Vietnam. Besides, the university has its own local information network connected to the Internet.
Amenities: A system of modern dormitories, canteens, supermarkets, etc. is available to meet the students' and staffs' needs.
Healthcare service: The Healthcare Center is adequately equipped with all necessary healthcare devices. The doctors and nurses of high expertise continuously update information on diseases, ensuring periodical healthcare for students.
TRADITION
In its history of development, HaUI has received many high-ranking leaders of the Party, governments of different periods. Remarkably, President Ho Chi Minh paid 4 visit to the university in September, 1945, September 1955, January 1957 and May 1957 respectively.
The university has been given numerous noble awards including:
- Ho Chi Minh Order
- "Hero labour in innovation time" Title
- 02 first-class Independence Orders
- 01 first-class Feat Order
- 01 third-class Independence Order
- 01 third-class Feat Order
- 12 Labour Orders (first, second, and third class)
- Many other emulation flags and certificates of merit rewarded by the government and ministries
Programs
| NO | PROGRAM | DURATION | DEGREE | TUITION FEE | INFORMATION |
| --- | --- | --- | --- | --- | --- |
| {{((page-1) * page_size) + $index + 1}} | {{ item.Name }} | {{ item.duration.Name }} year | {{ item.degreeTraining.Name }} | {{ item.TuitionFeeMain | formatPrice }} | DETAIL |