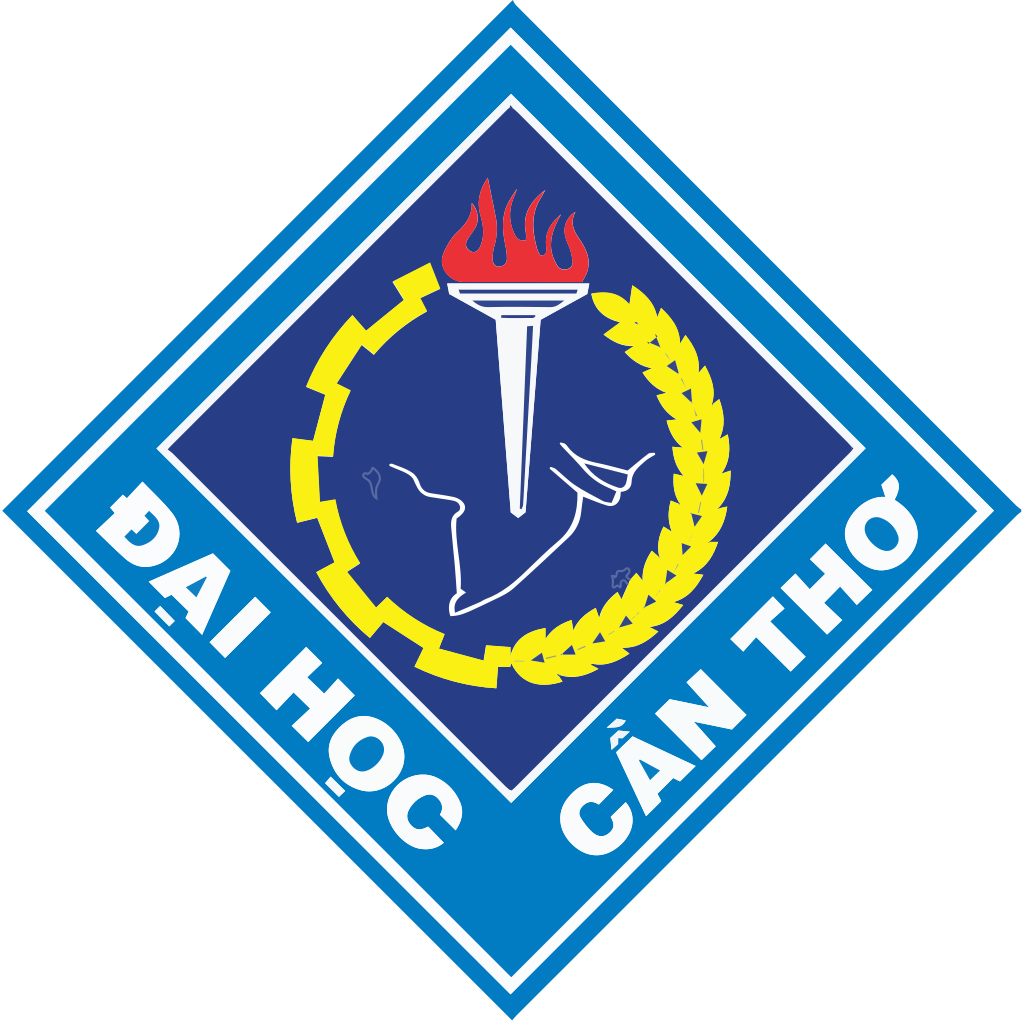 Can Tho University
Khu II, đường 3/2, phường Xuân Khánh, quận Ninh Kiều, thành phố Cần Thơ
The Mekong Delta (MD), with a natural area of about 4 million hectares and over 18.4 million people, is the biggest agricultural production area in the entire country and is considered the rice basket of Vietnam. Besides rice production, the MD is also rich in fruits and seafood for export. This is a rich land with beautiful scenery including colorful fruit trees all year round.
Can Tho University (CTU), an important state higher education institution in the MD, is the cultural, scientific and technical center of the MD and Vietnam. Since its founding in 1966, CTU has been improving and developing itself. It has an enrollment of about 54.000 undergraduate students; 3.000 students have been following Master programs; and around 300 students are Ph.D candidates. CTU has got over 2.000 staff members including nearly 1.200 teaching staff and 800 supporting staff. From a university with a few fields of study at the beginning, it has developed into a multidisciplinary university. Currently, it has nearly 99 undergraduates, 48 Master and 19 Doctoral training programs. Every year CTU receives students on internship programs from the U.S, Belgium, Japan and so on, or under agreements between their universities and CTU.
CTU's main missions are training, conducting scientific research, and transferring technology to serve the regional and national socio-economic development. In addition to its training responsibilities, CTU has actively taken part in scientific research projects, applying the advances in scientific and technological knowledge to solving problems related to science, technology, economics, culture and society in the region. From achievements in its scientific research and international cooperation projects, the university has developed a variety of products and technological production processes that benefit people's lives and promote export, thus helping the University gain prestige in national and international markets.
The University has established scientific and technological cooperation with many international organizations, universities, and research institutes. As a result of these cooperative projects, the staff's administrative capabilities and specializations have been upgraded. The facilities, experimental equipment, and scientific materials have also been added.
Programs
| NO | PROGRAM | DURATION | DEGREE | TUITION FEE | INFORMATION |
| --- | --- | --- | --- | --- | --- |
| {{((page-1) * page_size) + $index + 1}} | {{ item.Name }} | {{ item.duration.Name }} year | {{ item.degreeTraining.Name }} | {{ item.TuitionFeeMain | formatPrice }} | DETAIL |